Welcome to
The Virtual Restaurant Concierge
Get started by searching below!
What We Are
The  Virtual Restaurant Concierge (VRC) is an exclusive search platform connecting users to the  best dining options in select locations. We are not just another listing service, but one that carefully manages our content and information growth. We cut through the overload of dining-related information for you and provide a manageable list of top dining options within our covered areas based of your search criteria. No advertising to detract from your experience!
Where We Are Now
We are not everywhere yet as it takes time to identify the best restaurants and generate accurate information for our users.  Our daily updates keep our data as accurate as possible and this helps grow our coverage area. The VRC currently supports thousands of restaurants throughout the country. In the future, look for us to add additional cities and also the addition of wineries and entertainment. So check back every day for new locations and the latest restaurant information.
More About the VRC
The  Virtual Restaurant Concierge (VRC) is part of the Virtual Concierge Network (VCN) which is powered by Boomerang. To learn about all the services provided within the VCN network, click the logo below.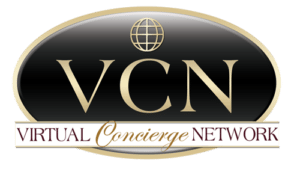 Coverage Areas

Were We Are Located Regional Map

 Green = Ready For Use *

 Yellow = Under Development

 Gray = Coming Soon
* VRConcierge is constantly expanding. These areas are ready for use.
List With Us
Restaurant Owners: Are you ready to join our exclusive network and showcase your establishment? The VRC links you to more hotel and business guests to help you grow. Get all the details and benefits by reaching out today.